Bet $5 on Vikings-Eagles Get $200 with DraftKings Promo Code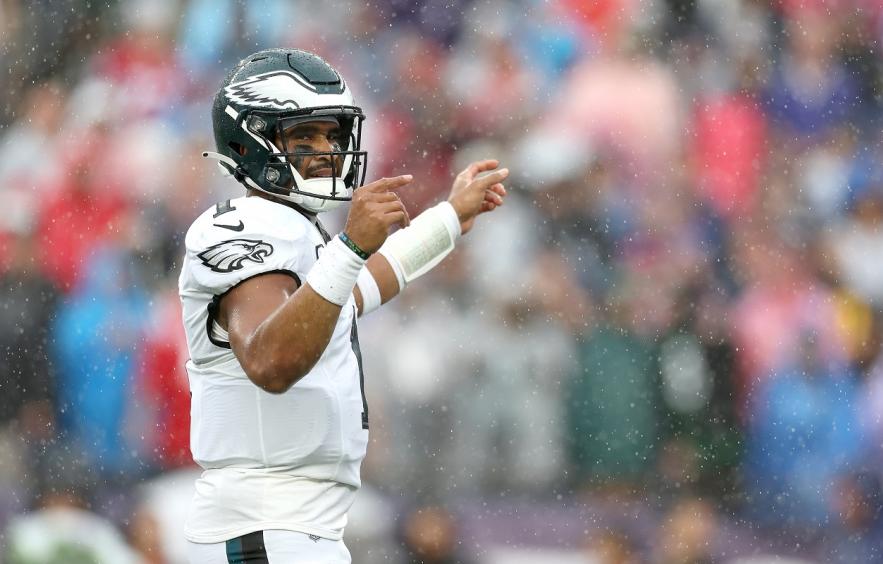 It's time for Thursday Night Football! The NFL kicks off Week 2 with Vikings at Eagles and DraftKings Sportsbook wants you to capitalize on tonight's game! Sign up with DraftKings and rack up $200 in Bonus Bets when you make an initial bet of only $5! In this post, we'll preview tonight's NFC matchup and show you how to grab this offer.
DraftKings Promo Code for Thursday Night Football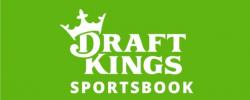 DraftKings Promo and Offer
Bet $5 Get $150 + Daily SGP No Sweat Bet
This DraftKings promo code offers the opportunity to place a $5 bet and, in return, grants you $200 in bonus bets. This promotion is straightforward and highly appealing. The $200 in bonus bets are divided into eight separate $25 bets, serving as an excellent way to initiate your betting experience with DraftKings.
Claim $200 in Bonus Bets for Thursday Night Football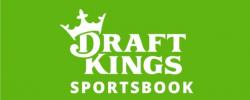 DraftKings Promo and Offer
Bet $5 Get $150 + Daily SGP No Sweat Bet
For new users seeking to register and claim their DraftKings promo code, here is a step-by-step guide to help you secure your bonus:
Visit the DraftKings website or download the DraftKings mobile app from your device's app store.

Create a new account by providing the necessary information, including your full name, email address, date of birth, and a secure password.

During the registration process, you may encounter a field where you can enter a promo code. If you possess a promo code, input it at this stage to activate your bonus. If not, rest assured, as many promotions are applied automatically when you follow the provided link or meet the designated requirements.

Finalize your registration by agreeing to the terms and conditions and fulfilling any age and location verification requirements mandated by your local regulations.

Once your account has been successfully created, consider making a qualifying deposit if it's a prerequisite for the promotion. Some promotions may necessitate a specific deposit amount to unlock the bonus.

Upon completing these steps, you should become eligible to receive your bonus, which will be credited to your account in accordance with the terms outlined in the promotion.
It's of utmost importance to carefully read and comprehend the specific terms and conditions associated with the promotion you're interested in, ensuring that you meet all the requirements necessary to claim your bonus. Always gamble responsibly and within the bounds of your local regulations.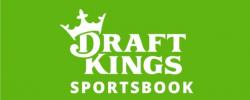 DraftKings Promo and Offer
Bet $5 Get $150 + Daily SGP No Sweat Bet
Vikings vs Eagles - Thursday, September 14th
Kickoff - 8:15 pm ET
Spread - Philadelphia -6.5
Moneyline Odds - Minnesota (+215) Philadelphia (-265)
Game Total - Over 49.5 (-110) Under 49.5 (-110)
We have an interesting NFC showdown tonight on Thursday Night Football between the Vikings and the Eagles. These two teams met last season as well in Week 2 in prime time when the Eagles took down the Vikings 24-7 on Monday Night Football in Philadelphia. This time around, the Vikings are coming off a Week 1 upset loss at home to the Tampa Bay Buccaneers. The Eagles, on the other hand, beat the Patriots on the road last Sunday by a score of 25-20.
DraftKings Sportsbook FAQs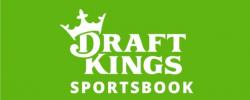 DraftKings Promo and Offer
Bet $5 Get $150 + Daily SGP No Sweat Bet
What is the Legal Age to Bet on DraftKings?
To participate in betting on DraftKings Sportsbook, several age and location criteria must be met. Here's what you need to know:
Age Requirement: In most legal sports betting states across the United States, you must be at least 21 years old to use the DraftKings Sportsbook. However, please be aware that the legal betting age can vary between states. Some states may permit individuals as young as 18 years old to place bets.
State of Operation: DraftKings Sportsbook is only available in states where it has obtained the necessary licenses and is legally operational. You must be physically located within one of these states to access and use the platform. Geolocation technology is often employed to ensure compliance with this requirement.
Sportsbook Policies: In addition to state regulations, DraftKings may establish its own policies regarding the minimum age for account creation and bet placement. Even if your state permits betting at 18, DraftKings may stipulate that users must be 21 or older to open an account and wager.
It's vital to verify both your state's legal betting age and any specific age criteria set by DraftKings or any other sportsbook you plan to use. Always ensure you are in compliance with all relevant regulations and guidelines, and practice responsible gambling.