NBA Player Prop Bets: Smart Is Not Shy from Deep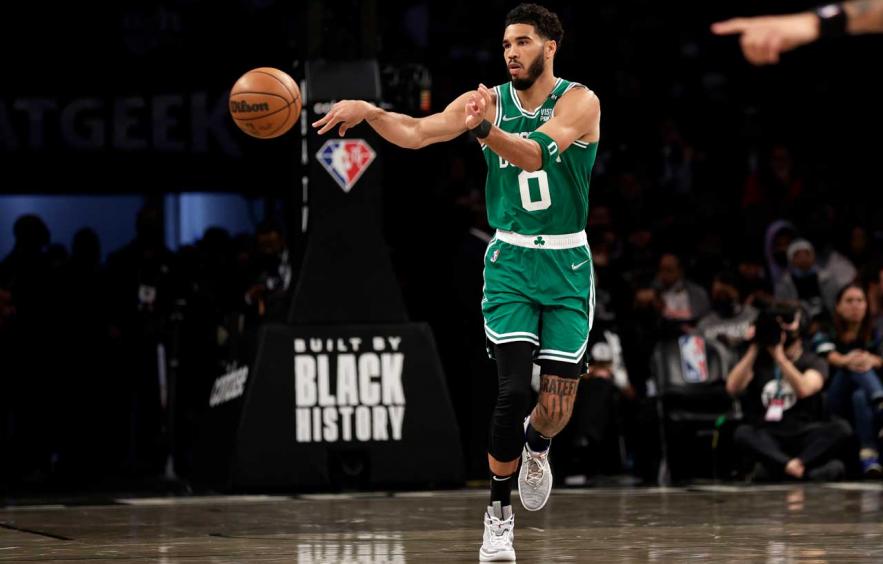 Adam Hunger/Getty Images
The scene has changed to Boston with both teams having a double-digit win on their ledger. While expecting a 20-40 performance from three-point range seems extreme, the Celtics showed in Game 2, with missing only one from their rotation, that they are the force most predicted them to be at the beginning of the playoffs. Miami has more questions leading into Game 3, surrounding the health and effectiveness of Kyle Lowry and PJ Tucker, as well as how they can get Bam Adebayo going after being essentially a non-factor on South Beach.
That is a lot to have in the air after two games of a series, so making sure to not take the numbers from Games 1 and 2 on their face and looking deeper to determine how replicable those performances were is important. To help in your prep, make sure to utilize 4for4's Player Prop Tool, Prop Explorer, and get involved in the Discord chat and the new Player Prop Finder. You should always be price shopping and the player prop finder is a great new tool that can save a ton of time if you want to find the best price on a prop you like. If you have not checked it out yet, do yourself the favor. Let's make it a profitable Saturday!

*Lines accurate at time of publication
PointsBet Player Prop Bets (May 21, 2022)
Jayson Tatum Over 5.5 Assists (+130)
Compared to previous playoff runs and maybe a sign of the progress the Celtics have made this season, Tatum has been more willing this playoff run to trust his teammates when his shot is not there. During this playoff run, Tatum is averaging a career playoff-high 6.0 assists on 12.4 potential assists, up from his previous high of 5.0 in 2020.
In Game 2 while the rest of the Celtics went off, especially from deep, Tatum ran into some bad luck in terms of his assists. Tatum had five assists on 15 potential assists in Game 2 and when the rule of thumb for higher volume potential assist players is to have them convert around a 50% rate, some positive regression could be in the offing for Tatum. That number of potential assists was run-up in a playoff low 31:32 of playing time as well, adding to the optimism for Game 3.
The primary opponent Tatum will likely see is PJ Tucker, assuming Tucker plays. Tucker left Game 2 with a left knee injury but according to Chris Haynes of Yahoo! Sports, the swelling has gone down, and appears on track to play in Game 3. It feels like a tall task, even for PJ Tucker, to expect him to shoulder that defensive load, even with how much Miami switches. So Tatum will see a combination of a slower primary defender or defenders that are not as well equipped to slow him down. That should help Tatum score as well as set others up when the defense collapses on him and he can kick or dump the ball off to a big.
Risk: 1 unit on PointsBet to win 1.3 units. (Playable to +100)
Caesars Player Prop Bets (May 21, 2022)
Marcus Smart Over 2.5 Three-Pointers (+130)
Smart returned to the Boston lineup in Game 2 with a bang, going for 24 points, including going 5-12 from beyond the arc. That is not a fair standard to expect for a player that is shooting 36.4% in the playoffs but the volume has been key for Smart.
An encouraging sign of that performance was that Smart was not essentially dared to shoot on many of those attempts. Smart was considered wide open, with at least six feet of space, on only three attempts and he made one of them. The Miami Heat philosophy has been to allow three-point attempts but not allow them to be wide open and hope the closeout can create enough misses to make the scheme work. On the open attempts, between four and six feet open, Smart had eight attempts and hit four of them. There are some players whose effectiveness will drop significantly with how open they are and Smart proved in terms of the numbers and the eye test that he is willing to pull whether guarded or not.
In the playoffs when Smart has gotten seven or more attempts from deep, he has gone over this prop on all five occasions. Smart generally sees plenty of space due to the defensive focus on Jayson Tatum and Jaylen Brown and because most teams would rather duck under a screen and dare Smart to shoot rather than go over it and let him drive and kick to someone or take it himself to the rim. Miami allowed the most attempts from deep per game in the regular season and they are at the bottom of the teams remaining in the playoffs as well. For perspective, in the playoffs, the Celtics are allowing 30.9% of shots from three-point range and the Heat are allowing 40.3%, which is actually down from their regular-season number.
Risk: 1 unit on Caesars to win 1.3 units. (Playable to +105)
For the most up-to-date picks check out my Twitter and subscribe to our Discord. This sheet from Dan Rivera tracks all my betting picks (and those from the rest of the betting staff) on the year. Just click on the tab with my name on it for the results.
---
This article is intended for entertainment purposes and adult users only. Call 1-800-GAMBLER if you have a gambling problem.
---