NBA Win Totals Betting Preview: Northwest Division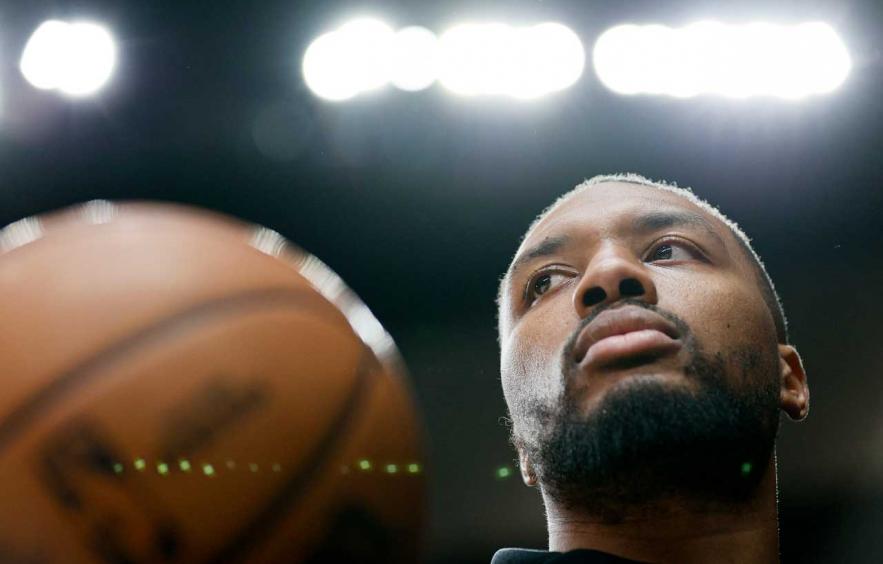 Steph Chambers/Getty Images
And just like that, the 2022-23 NBA regular season is five-ish weeks away with preseason games tipping off in roughly two weeks. While the sports world swoons over the return of football, sportsbooks have quietly released a suite of NBA futures bets, including implied win totals for all 30 teams.
Implied win totals give us a great indication of teams' expectations for the season, but there are often still glaring edges that you, as a bettor, can exploit. As we continue to ramp up NBA coverage at 4for4 for the 2022-23 season, myself and fellow NBA analyst Rick Camp will be going division by division and discussing each team's implied win totals and whether or not we think they are worth betting on. He's already previewed the Atlantic Division.
The Northwest Division in the Western Conference is up first for me, so let's dive in.
More 2022 NBA Betting Previews: Pacific Division | Atlantic Division | Central Division | Southwest Division | Southeast Division
---
Editor's Note: This divisional preview is part of our FREE PREVIEW series for NBA betting content. Not a subscriber? Sign up today!
---
Note: Implied win totals are derived from DraftKings Sportsbook
NBA Regular Season Win Totals (Northwest Division)
Denver Nuggets
2021 Record: 48-34
2022 Implied Win Total: 49.5
Key Additions: Bruce Brown, Kentavious Caldwell-Pope, Ish Smith, DeAndre Jordan
Key Losses: Will Barton, Bryn Forbes, JaMychal Green, Monte Morris, Austin Rivers
The Nuggets put together an impressively strong season in 2021-22 despite playing without offensive catalysts Jamal Murray and Michael Porter Jr. for just about the entire year. Looking back to 2019-20, the lineup combination of Nikola Jokic, Murray, and Porter Jr. played roughly 20 minutes per game together and posted an average +6.8 plus/minus in those minutes. Not only was that one of the most effective trios for the Nuggets, but other combinations of at least two of these three players saw similar success:
Jokic, Murray, Aaron Gordon: 23.8 minutes per game (5 games), +9.8 plus/minus
Murray, Porter Jr., Gordon: 23.5 minutes per game (5 games), +8.2 plus/minus
The point is that the Nuggets are returning two incredibly integral players who will contribute to their recipe for success. With the additions of Bruce Brown and Kentavious Caldwell-Pope on the wings and the fact a couple of teams in the division got weaker (the Jazz re-building and the Thunder losing Chet Holmgren), Denver is poised for another incredibly successful season with a much higher ceiling than last year. With their win total being two games more than they won last year in terms of the over, this is an over I am a fan of. The issue, however, is the juice associated with the over (-140).
That being said, -140 on over 49.5 wins is the best price in the industry, as other books have already either moved the line up to 50.5 or juiced the 49.5 further than -140, so this is a price that I want in on.
Bet: Nuggets over 49.5 regular season wins (-140)
Risk: 1.4 units to win 1 unit
Minnesota Timberwolves
2021 Record: 46-36
2022 Implied Win Total: 48.5
Key Additions: Rudy Gobert, Kyle Anderson, Austin Rivers, Bryn Forbes, CJ Elleby
Key Losses: Malik Beasley, Patrick Beverley, Josh Okogie, Jarred Vanderbilt
The Timberwolves were the subject of one of the biggest splashes in the offseason, as they landed perennial Defensive Player of the Year Rudy Gobert in a blockbuster with the rebuilding Utah Jazz. The question, however, is how will Gobert impact Minnesota's team success.
If it's anything like the last few seasons, Gobert will have a very positive impact from a regular season wins standpoint. In the 2021-22 season, Gobert trailed only Jokic, Giannis Antetokounmpo, and Joel Embiid in individual win share (11.7). The season marked his fourth season in a row posting a win share of 10 or higher. The acquisition of Gobert will also allow Karl-Anthony Towns to do what he does best and stretch the floor more while the Timberwolves maintain an intimidating interior presence.
This bodes well for the Timberwolves' win total, right? In a vacuum, yes. But a 48.5 implied win total feels a touch high for a team that lost a large chunk of their advantageous depth (Patrick Beverley, Malik Beasley, Jarred Vanderbilt) and is sandwiched around teams with similar win totals and higher ceilings. This team has the make-up of a great regular season team, but I am not confident enough in betting their total one way or another, given my interest in their division-rival and other Western Conference teams in a similar implied win total range.
Bet: Fade this bet

Portland Trail Blazers
2021 Record: 27-55
2022 Implied Win Total: 39.5
Key Additions: Jerami Grant, Gary Payton II, Shaedon Sharpe
Key Losses: Eric Bledsoe, CJ Elleby, Joe Ingles
The best thing we can do with the Blazers from the 2020-21 season is throw the results in the garbage. Superstar point guard Damian Lillard played only 29 games with an abdominal injury, the team traded away CJ McCollum, and rolled out a new starting lineup virtually every game from March on, en route to a 27-win season.
2022-23, however, is setting up to be quite the bounce-back season. With a win total 12.5 games higher than their end-of-year result last season, the Blazers look primed to return to pre-2021 form. Getting a healthy Lillard back is step one, as his efficiency took a massive hit during the injury, dropping nearly 5% on his field goal percentage last year compared to 2020-21. While the loss of McCollum could make things difficult, the emergence of Anfernee Simons should not go overlooked. After the All-Star break last season, Simons ended up leading the Blazers in touches per game (72.5), points per game (22.3), and usage rate (29.7%), showcasing his ability to be leaned on as a primary scoring option. Now, as the secondary option, he should not see as much defensive attention and will serve as a great complement to Lillard.
In addition, the acquisition of Jerami Grant gives the Blazers another strong offensive option, while retaining Jusuf Nurkic and Josh Hart gives them a well-rounded rotation. Aside from last year, the Blazers have dipped below 41 wins only once since 2013-14, Lillard's second year in the league and first as an All-Star. Assuming he's back at full health, I expect this trend to continue with a relatively strong supporting cast alongside him.
Bet: Blazers over 39.5 regular season wins (-120)
Risk: 1.2 units to win 1.0 unit
Utah Jazz
2021 Record: 49-33
2022 Implied Win Total: 25.5
Key Additions: Malik Beasley, Talen Horton-Tucker, Lauri Markkanen, Collin Sexton, Jarred Vanderbilt
Key Losses: Donovan Mitchell, Rudy Gobert, Royce O'Neale, Danuel House, Eric Paschall
All of the signs last season pointed to an offseason rebuild for the Jazz and what an ugly rebuild it's shaping up to be. I mentioned it on the Transition 3 NBA Podcast last week, but my big worry with the Jazz rebuild is the lack of a true cornerstone to center the rebuild around. With so much draft capital, the assumption is this is where they are aiming to acquire the cornerstone.
Until then, however, it's going to be ugly. The latest rumblings are that the trio of Bojan Bogdanovic, Jordan Clarkson, and Malik Beasley are all being shopped, albeit with the understanding the Jazz want at least one first-round pick in exchange for each of them. Because of how ambiguous the situation in Utah is, my lean is to completely avoid this team from a win-total perspective and get in on the betting action game by game, as this could be a similar situation to the Thunder last year, where we saw them successfully cover the spread at a high clip because the spreads opened so dramatically wide. Until then, however, I will be avoiding this total. If you're looking for an angle to take, my lean would be the under 25.5 if you believe Clarkson, Bogdanovic, and Beasley all get shipped out of Utah.
Bet: Fade this bet
Oklahoma City Thunder
2021 Record: 24-58
2022 Implied Win Total: 23.5
Key Additions: Chet Holmgren (could also be considered a key loss, as well)
Key Losses: Isaiah Roby
New season, same lowly expectations for the Thunder, who have been sitting on an egregious amount of draft capital for the last few seasons. The hopium was flowing through fans' breathing tubes this offseason after the team drafted Chet Holmgren with the second overall pick. He looked like the budding superstar the team had hoped for in his Summer League action, but that came to a screeching halt when he suffered a season-ending foot injury while guarding LeBron James in a Pro-Am game.
With their cornerstone out for the season, we'll see mostly the same cast from 2021-22 run it back (for the most part) in the tank war for Victor Wembanyama. The Thunder are a dangerous team to bet on in the futures market because of the motivation to lose. We saw a massive season out of Shai Gilgeous-Alexander last year, only to have him shut down for the final few months of the season. The team also shut down 3-and-D wing Luguentz Dort, as we saw Tre Mann, Aleksej Pokusevski, and Theo Maledon leading the ship toward the end of the season.
Despite a likely step forward in the development of Josh Giddey and the returns of Gilgeous-Alexander and Dort, this team has no motivation to play, so the over here is incredibly hard to have faith in, given the likelihood key players could be scaled back or fully shut down late in the season. In a similar sense, the under is so egregiously low for an NBA team that it's incredibly hard to confidently project a sub-23-win team. Because of the situation in Oklahoma City, this is a complete shy-away line for me this season.
Bet: Fade this bet
For the most up-to-date picks check out my Twitter and subscribe to our Discord. This sheet from Dan Rivera tracks all my betting picks (and those from the rest of the betting staff) on the year. Just click on the tab with my name on it for the results.
---
This article is intended for entertainment purposes and adult users only. Call 1-800-GAMBLER if you have a gambling problem.