'Ship Chasing: QB Strategy and Targets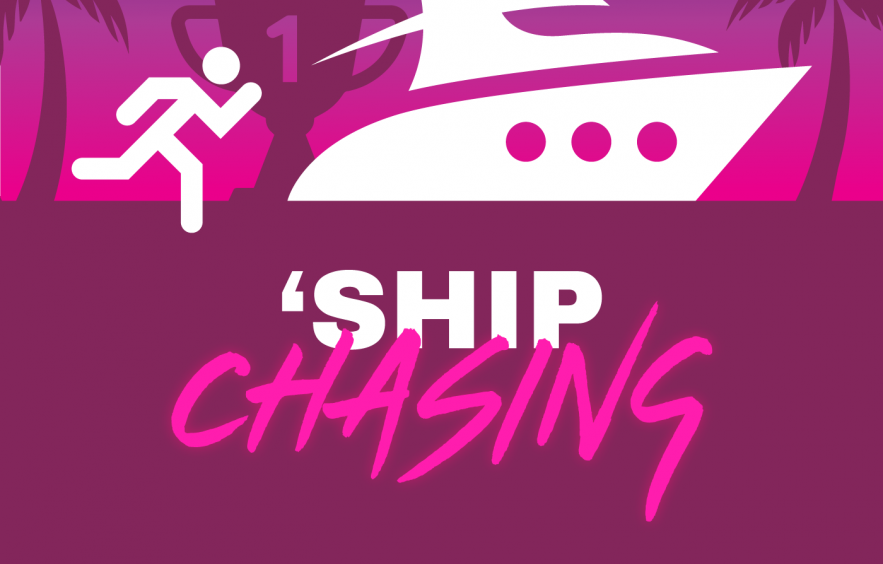 In our previous article, my co-owner Pete Overzet and I looked at our TE draft strategy and targets for our upcoming FFPC Main Event live draft. Now we'll turn our attention to our QB strategy.
While we don't plan to target a QB early, we do plan to target QB earlier than we have the last few years. In the FFPC, most drafters are willing to wait until the double-digit rounds on their QB. So QBs tend to go in a big cluster in the rounds 11-16 range. Typically, we've been content to take someone in the back of this range or even later, knowing that we can simply stream week to week if needed.
This strategy, while functional, has left us without any real upside at the position. Because of the way QBs tend to be priced in the Main Event, we can probably spend just a little more and get a lot more upside. And if our upside bet fails to pay off? Well, then we'll simply do what we've done in the past and stream the position.
Here's our current target list:
Upside Plays
Kyler Murray

- ADP: 11.11; QB13

Murray is 4for4's 8th-ranked QB so he's a nice bargain at his ADP of QB13. Less than a month ago, Murray's ADP was in the 8th round, but he's been falling to the 12th round fairly regularly since the Cardinals second preseason game debacle. Murray looked better in his last preseason outing, and there's now one less QB going ahead of him with Andrew Luck's retirement. So Murray is probably less than 50/50 to get to us at the 12.06. But if he does, we'll snap him up. In addition to being a value according to the 4for4 projections, Murray possesses elite upside if the Cardinals aggressively challenge defenses with an up-tempo passing attack. Depending on what happens at RB, Murray could even be in play in the 11th.
Lamar Jackson

- ADP 11.08; QB12

Jackson is going right ahead of Murray, but also regularly falls into the 12th round. It's hard to know what this offense will look like and Jackson is actually being drafted slightly ahead of his 4for4 projection of QB14. Jackson's upside was on display last season when he averaged 22 PPG as a starter. With Greg Roman at the helm and a full offseason as the starter, Jackson has the potential to develop as a passer and continue to rack up points as a rusher. Hopefully, his ADP will creep lower as the memory of his preseason acrobatics fades.
Dak Prescott

- ADP: 13.05; QB16

In 11 games with Amari Cooper last year (including the playoffs), Prescott averaged 23 PPG. With Kellen Moore in as the new OC, I expect a more pass-oriented offense and one that will look to be more creative about getting its best playmakers the ball. Granted, one of those playmakers is currently in Mexico instead of with the team. But his replacement, Tony Pollard, would potentially increase Dak's ceiling, as Pollard would likely operate heavily as a receiver out of the backfield. Even when Zeke eventually does sign, I expect this offense to be more exciting and pass-heavy than we're used to seeing out of Dallas. If Prescott picks up where he left off last season, he's an absolute steal at current ADP.
If The Upside is Gone
Tom Brady

- ADP: 14.08; QB18

Brady got a big boost when Josh Gordon was reinstated and is now one of the better bargains later on in drafts as 4for4's 13th-ranked QB. While not the most exciting option, Brady has a nice start to the year and so he should hold down the position for at least a few weeks. Pete—a huge Patriots fan—is really gung-ho about this pick.
Bonus Targets if They Fall
Matt Ryan

- ADP 8.11; QB5
Jared Goff

- ADP 10.11; QB9

Ryan and Goff are a bit more expensive than our primary targets, but they could conceivably fall to the 11th or 12th round. Both are players we like quite a bit at a discount as top-10 QBs according to 4for4.
Philip Rivers

- ADP 13.11; QB17

Rivers is going at a slight discount to his QB15 projection but is usually going a few rounds before the higher-ranked Brady. However, this late in drafts you can see pretty drastic differences from ADP, so Rivers—who also has a nice schedule to start the season—is worth keeping in mind as a target in the 14th-15th range.
The Total Punt
Nick Foles

- ADP 17.08; QB25

Foles gets KC at home in Week 1 and then travels to Houston in Week 2. Jacksonville looks poised to be more pass-heavy this season, so we shouldn't shy away from two potential shootouts to start the season. Foles schedule, on the whole, is fairly easy (check this out yourself using 4for4's Hot Spots) and so even has upside as someone we keep around as a platoon starter.
Waiver Watch List
Sam Darnold

- Undrafted

Darnold has two tough matchups to start the season and then a Week 4 bye. So even if he's drafted, he's likely to be on waivers by Week 4. However, he looks poised for a potential breakout season, and his schedule lightens up after the bye.