Super Bowl 53 Betting Preview & Picks for Patriots vs. Rams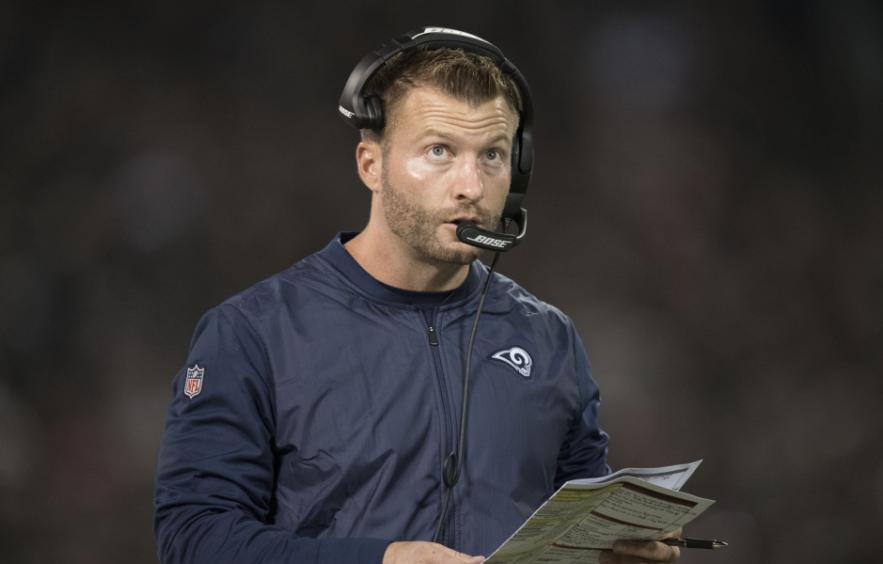 Championship Sunday: I'm not one for excuses so I won't make any when it comes to my ATS record in the playoffs. After losing on both the Saints (-3 vs. Rams) and Chiefs (-3 vs. Patriots) on Championship Sunday, I am now an abysmal 3-6-1 in the playoffs.
Sure, had Dee Ford lined up onsides when the Chiefs intercepted Tom Brady in the closing seconds of the AFC Championship Game, Kansas City would have cashed. Had the refs thrown a flag when Nickell Robey-Coleman launched himself into TommyLee Lewis at the end of regulation of the NFC title game, the Saints would have at least pushed as a 3-point favorite.
That said, the Chiefs and Saints had their opportunities and lost. As did I. After a successful regular season (53-29-3 ATS), there's no way I can have a profitable postseason, but it would be nice to cash in the biggest game of the year.
Below is my prediction for Super Bowl 53. I have a feeling many people will fade me on this pick but whether you fade or follow, best of luck.
101 New England
Patriots

vs. 102 Los Angeles

Rams
Spread: Patriots -2.5
O/U: 56.5
Time: 6:30 p.m. ET
I have never seen a Super Bowl this lopsided when it comes to ticket count. While "only" 77 percent of the betting tickets wagered at online sportsbooks are on the Patriots to cover, that number was sitting in the mid-80s last week. Bettors have slowly started to play the Rams more, but the Pats will go down as one of the most popular bets in Super Bowl history (or at least since websites started tracking betting tickets).
Despite the action being lopsided, I see this matchup as even across the board. For every reason to back the Patriots, there's a counter for the Rams and vice versa. If you love the Pats on Sunday, chances are I won't talk you out of laying the 2.5 points (if you haven't already). Again, there's a counter to every good matchup-based argument in this matchup, outside of: Patriots have Tom Brady and Bill Belichick. That's a trump card in any debate.
That said, I will be in the minority on Sunday. First, my concerns for backing the Rams:
Betting against Brady and Belichick.
Belichick does an outstanding job forcing an opponent to play left-handed. In short, he'll take away an opponent's best weapon and force them to win another way. If he doesn't have to take away Gurley because the RB is banged-up, the Rams could struggle to move the ball.
Betting against Brady and Belichick.
Speaking of Gurley, if he's not 100-percent, then the Rams' play-action could suffer. The Rams use a lot of outside zone and they'll run play-action out of similar looks. If Gurley is hobbled and the outside zone runs aren't effective for the Rams, then neither will their play-action passing game. Despite winning several games with C.J. Anderson as their primary back, Sean McVay's offense still runs through Gurley.
Betting against Brady and Belichick.
The Rams' weakness defensively is at linebacker. The Patriots love to use long, methodical drives to eat clock, protect their defense and keep opposing offenses off the field. James White killed the Chargers in the Divisional round and he's a matchup nightmare for the Rams as well. If Wade Phillips can't figure out a way to slow down White, then his defense is in for a long night.
Did I mention betting against Brady and Belichick is insane?
Here's why I see an upset:
In Brady's three Super Bowl losses, he was pressured 31-percent of the time while being blitzed just 18-percent of the time according to ESPN Stats and Info. He has completed 71-percent of his passes with five touchdowns and zero interceptions against the blitz in his Super Bowl career. You can't fool him and he'll pick you apart if he knows there's an extra defender coming on a blitz. The only way to disrupt him is to play man-to-man on his receivers and generate pressure without blitzing. Now, the Patriots have one of the best interior offensive lines in football. Despite facing Joey Bosa, Melvin Ingram, Chris Jones, Dee Ford and Justin Houston, Brady has not been sacked in the playoffs. That's also a testament to Brady, who gets the ball out of his hand quickly. That said, Aaron Donald is the best defensive player in football. Opponents must double him and he still makes plays because he can tell pre-snap if an offensive lineman doesn't have a proper set. He's disgustingly fast and disgustingly good and no disrespect to any of the great pass-rushers the Patriots have faced this season, none of them are Aaron Donald. Since he's doubled on every play, it requires offensive lines to win their one-on-one matchups with the rest of the Rams' defensive line. That's not impossible (the Eagles did it twice when the faced the Rams the past two seasons), but it will be a daunting task for the Patriots.
Defensively, the Patriots are allowing 10.3 yards per attempt against play-action during the postseason, which is worst of any team in the playoffs. If the Gurley that helped the Rams beat Dallas in the Divisional round shows up, then the Rams will be able to keep pace.
Unlike the Rams, the Patriots don't have much of a pass rush. While Trey Flowers and Adrian Clayborn are certainly capable of getting after Goff, the Rams offensive line did an excellent job against a better pass-rush two weeks ago in New Orleans.
The Pats play man-to-man and Goff has handled man coverage well this year, with only one of his 13 interceptions coming against that coverage. If he's not pressured, his accuracy is deadly, as he showed in the NFC title game.
If the Rams can limit Sony Michel and New England's power running game, get Brady into third-and-long and let Donald eat Brady's soul, then I see an upset. While Kansas City didn't do anything until the second half against the Pats, the Chiefs did get rolling in the fourth quarter. This Pats defense is good, but they don't have much speed on that side of the ball so there will be matchups that McVay can exploit.
Finally, I host a sports radio show in St. Louis. This is a matchup from hell for sports fans in the city, many of which won't even watch the game because they can't bear to root for either side. It wasn't enough to watch the NFL continuously move the goal post when St. Louis did everything it could to keep the team (the league didn't even abide by its own relocation guidelines), but fans also had to read Rams owner Stan Kroenke trash the city in a 29-page relocation application that claimed St. Louis "lags, and will continue to lag, far behind in the economic drivers that are necessary for sustained success of an NFL franchise." The NFL wanted back in L.A. and Kroenke offered to be their mule. The fix was in – it was a done deal. Kroenke didn't need to vaporize the city on his way out.
So why pick the Rams? For one, I can separate my personal feelings when I'm at the betting window. You have to, or else you'll lose your ass. Secondly, any other Super Bowl matchup would have been fine for St. Louis. Chiefs-Saints? Perfect. Chiefs-Rams? Go Chiefs. Patriots-Saints? Go Saints.
Nope. Patriots-Rams. Sweet. Either root for the team that aided in the demise of "The Greatest Show on Turf," or root for Kroenke to hoist the Lombardi Trophy. Thanks, football gods. Unfortunately, I don't think those gods are done kicking St. Louis in the fruit basket (people from St. Louis will get the reference).
Plus, if the Rams lose on Sunday, Vegas will take a bath with so many bettors backing the Patriots. There's a reason why they can afford to keep the lights on in that city. Betting against Brady and Belichick might be insane but if you're going to do it, might as well be on the side Vegas also needs.
Super Bowl 53 Prediction: Rams Money Line (+120)
Super Bowl MVP Prediction: Aaron Donald (18/1)
ATS Season Records
Week 1: 5-0

Week 2: 3-2

Week 3: 4-1

Week 4: 3-1-1

Week 5: 3-2

Week 6: 4-1

Week 7: 2-3

Week 8: 3-2

Week 9: 4-1

Week 10: 3-2

Week 11: 2-2-2

Week 12: 5-3

Week 13: 1-3

Week 14: 4-1

Week 15: 2-3

Week 16: 3-1

Week 17: 2-1

Overall: 53-29-3
Wild Card Weekend: 1-2-1
Divisional Round: 2-2
Championship Sunday: 0-2