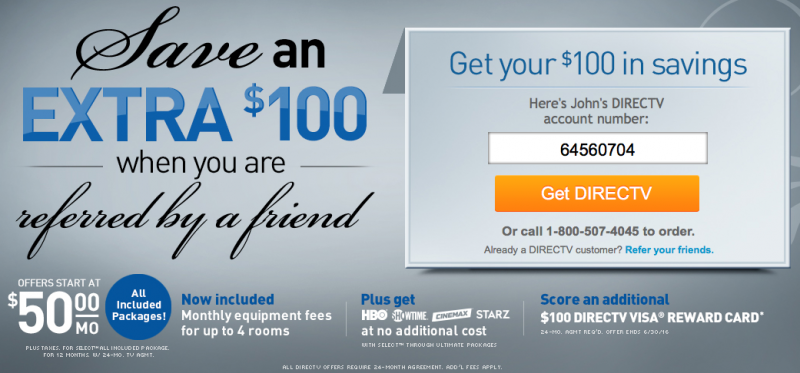 It's a great time to switch to DirecTV. For $60 a month for 12 months (with a 24 month agreement), you'll get the Choice All Included package, FREE Sunday Ticket, FREE HBO, Showtime, Starz and Cinemax (for 3 months), and monthly equipment fees (HD, DVR service, etc.) for up to four rooms. It looks like you'll also get a $100 Visa Reward Card.
Plus, if you let me refer you, you'll receive another $100 ($10 per month bill credit for 10 months) and I'll throw in a free DFS subscription (a $99 value) to 4for4.com for 2016. If you're already a subscriber, I'll credit you with a free DFS subscription for 2017.
What's in it for me? I'll get $10 off my bill for 10 months. It's a win-win.
When you sign up, just give them my DirecTV account number (64560704) and they'll apply the discount for both accounts. Shoot me an email (john at 4for4 dot com) confirming your order, and I'll set you up with a one-year subscription to 4for4.
Their introductory deals change frequently, so be sure to confirm what you're getting when you sign up. I can only refer 10 per calendar year, so don't wait too long.
John Paulsen
Senior Editor, 4for4.com