Most Predictable Tight End Stats (2019 Update)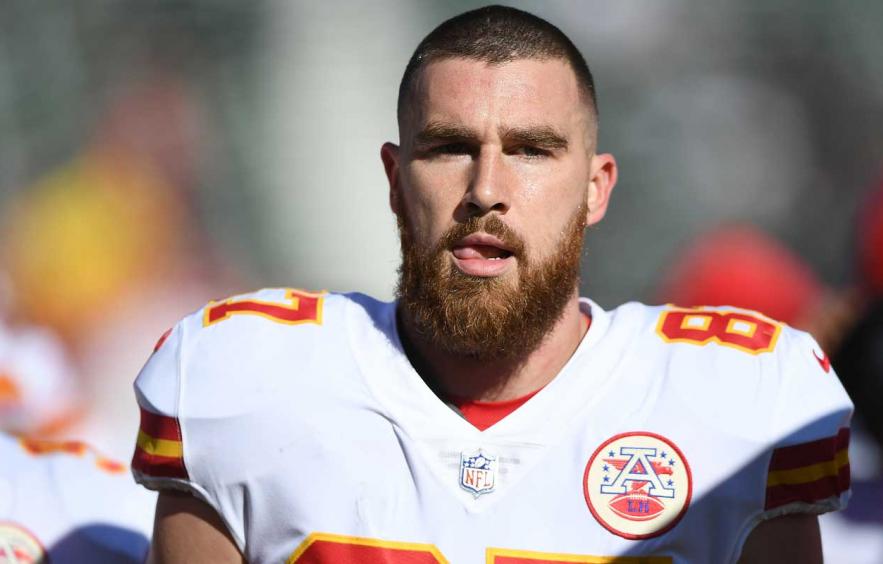 Thearon W. Henderson/Getty Images
One of the main trendsetters in fantasy football drafts is how players performed in the previous season. Looking strictly at past performance rather than using history to make a hypothesis about the future is a fool's errand. The goal of this study is to uncover which frequently referenced previous-year stats for tight ends are reliable indicators of future performance and which ones may be misleading.
This article has been updated to reflect data through the 2018 season.
Methodology
In hopes of keeping this study somewhat controlled, only tight ends from 2010 on that saw at least 65 targets in a season and remained on the same team in consecutive years were considered. So many variables change from one year to the next in the NFL, and since a study like this can be inherently sensitive to outliers, eliminating something as drastic as a team change should remove some noise. Using 65 targets is an arbitrary cutoff, but should be sufficient enough of a sample to gauge a player's performance level in a season. This methodology resulted in a sample of 102 instances in which a tight end met the volume threshold in consecutive seasons for the same team.
The One Type of Stat With the Strongest Correlation
The following table gives the correlations for 19 statistics that are commonly cited when trying to project a tight end's upcoming season:
Year-to-Year Statistical Correlations for TEs on Same Team in Consecutive Seasons (since 2010, min. 65 targets)

| Stats | Year-to-Year Correlation |
| --- | --- |
| PPR FP/Game | 0.57 |
| Yards/Game | 0.56 |
| Average Depth of Target | 0.55 |
| Receptions/Game | 0.49 |
| Targets/Game | 0.49 |
| Target Share | 0.40 |
| Total Receiving Yards | 0.39 |
| Catch Rate | 0.36 |
| Yards/Reception | 0.36 |
| Total Receptions | 0.35 |
| Total PPR FP | 0.35 |
| Yards/Target | 0.34 |
| Total Targets | 0.33 |
| Receiving TD | 0.26 |
| TD Rate (TD/Targets) | 0.26 |
| Games Played | 0.20 |
| Total Red Zone Targets | 0.16 |
| Red Zone TD Rate | 0.07 |
| % Team Red Zone Targets | 0.04 |
Per-game stats have the strongest year-to-year correlations for tight ends. When you consider that these stats simply represent a player's average performance, this should come as no surprise.
On the other hand, volume stats will fluctuate if a player misses a handful of games. (The correlation of games played from one year to the next has a weak correlation, although it should be noted that it is stronger than at any other position.)
Stats that Stood Out
We know fantasy football is a volume game and it should be noted that targets and receptions per game are among the most consistent year-to-year-stats for tight ends. In turn, tight ends put up quite reliable yardage numbers, attributable to their incredibly sustainable average depth of target (aDOT). (More on this later.)
What really stands out is how consistent tight end scoring is from year to year. As we get into the other positions, we'll see that tight end is more consistent than any other position in terms of year-to-year fantasy scoring.
Additionally, tight ends seem to be either the most likely skill position to maintain their role in an offense, the least injury-prone, or both. While all other positions saw virtually no correlation in games played from one year to the next, there is some correlation with tight ends, albeit weak.
Using Air Yards for Fantasy Success
This article explains the importance of air yards as it pertains to predicting fantasy football success—specifically looking at aDOT and RACR (Receiver Air Conversion Ratio). In short, we want to find out how efficient a player is at their most common depth of target. RACR captures just this and combined with aDOT, we can measure a player's receiving yards with great confidence. Only PPR points and yards per game are more stable for tight ends from one year to the next than aDOT.
The Red Zone: Not to be Relied On
Although tight ends are often thought of as dominant red zone threats, the fact of the matter is that they don't see nearly the volume of targets near the goal line that wide receivers do. In 2018, just four of the top 15 players in red zone targets were tight ends.
Since only a select few tight ends see any significant red zone volume, their year-to-year red zone efficiency as a group is extremely volatile. We should use tight end red zone scoring rates and market share numbers to decide if a player is expected to regress to the mean, rather than as a sign of things to come while going after the few tight ends that do see consistent red zone work
Bottom Line
When considering how a tight end performed in one year in hopes of applying that data to the next season, there are a few key points to note:
In PPR scoring, year-to-year fantasy points correlate stronger for tight ends than any other position.
Tight ends tend to maintain their target volume from one year to the next.
Air yards and target depth have proven to be among the most stable year-to-year metrics and can help predict yardage output for tight ends.
Most tight ends tend to not see much red zone volume, so their efficiency metrics can swing wildly from year to year. Tight ends with consistent red zone work are very valuable commodities.