Never-Too-Early 2019 Wide Receiver Rankings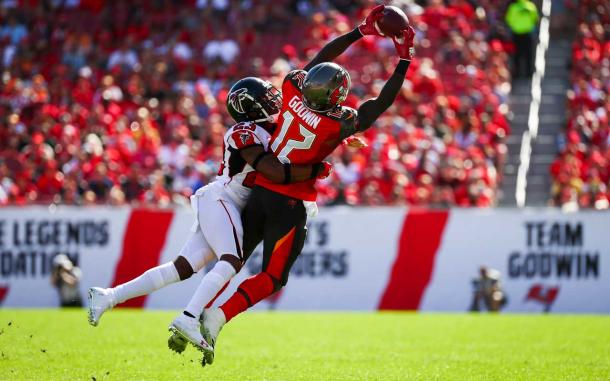 Below you'll find my second stab at 2019 rankings for the wide receiver position.
The rankings are based on half-PPR scoring systems. I've included 2018 regular season points per game and two-year points per game (where applicable). I've also included the difference (DIFF) between my rank and the player's current average draft position (ADP) of 12-team half-PPR best ball drafts at DRAFT. A positive number means that I'm relatively high on the player while a negative number means—you guessed it—that I'm relatively low on the player.
---
More Never-Too-Early Rankings: QB | RB | TE
---
Below the rankings you'll find some discussion about a few players that jump out as particularly good or poor values heading into the spring.
3/10/19 Updates
Free agent receivers tend to disappoint after joining a new team, and I'm not confident that Antonio Brown will be able to maintain his ridiculous production as he joins the Raiders. He'll experience a downgrade at quarterback from Ben Roethlisberger to Derek Carr, and HC Jon Gruden did a poor job utilizing Amari Cooper, who went on to have a great stretch with the Cowboys after he got out of Oakland.
Brown's departure solidifies JuJu Smith-Schuster as a fantasy WR1 and James Washington should see a big bump in playing time and targets, though the team could look to free agency or the draft for another starter.