Raybon's Review: What We Learned From Week 3 DFS on FanDuel & DraftKings
Analyzing the prior week's results is one of the most valuable investments of your time as a DFS player. In this space, I will deconstruct the winning lineups from FanDuel and DraftKings' biggest GPPs. I will also list general DFS takeaways from the past week.
DraftKings
Winning Week 3 Millionaire Maker Lineup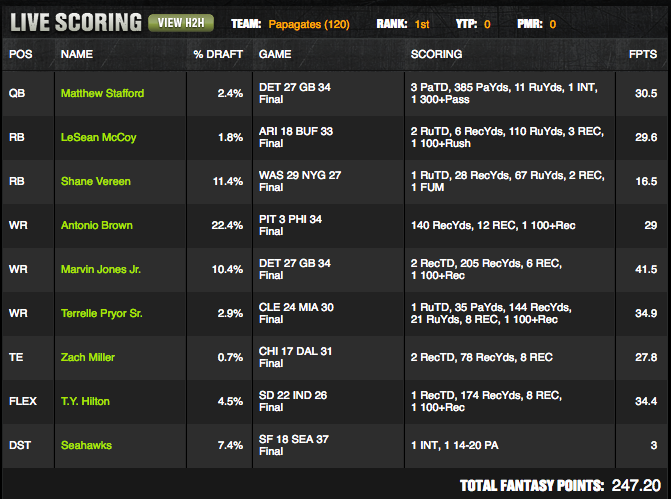 A couple of things stand out in PapaGates' lineup, with the first being that he exploited the opposing passing game correlations I discussed in The Definitive Guide to Stacking on DraftKings. Opposing QBs and WR1s are correlated, making the Matthew Stafford-Marvin Jones stack a nice leverage play off the Aaron Rodgers-Jordy Nelson stack at lower cost.
4for4 DFS Subscription Content
There's more, but it's available only for 4for4 DFS subscribers.
If you are a current subscriber, please login here
Filed Under: w4, 2016
We are your friend's secret weapon.
Get 4 FREE downloads
Receive breaking news alerts & analysis.
Battle-Tested by 40,000+ fantasy football diehards since 1999.