DraftKings Championship Week Breakdown
DraftKings user JDUB1010 won last week's Millionaire Maker thanks to nailing his contrarian play of Jermaine Kearse, who was only 4.8 percent owned.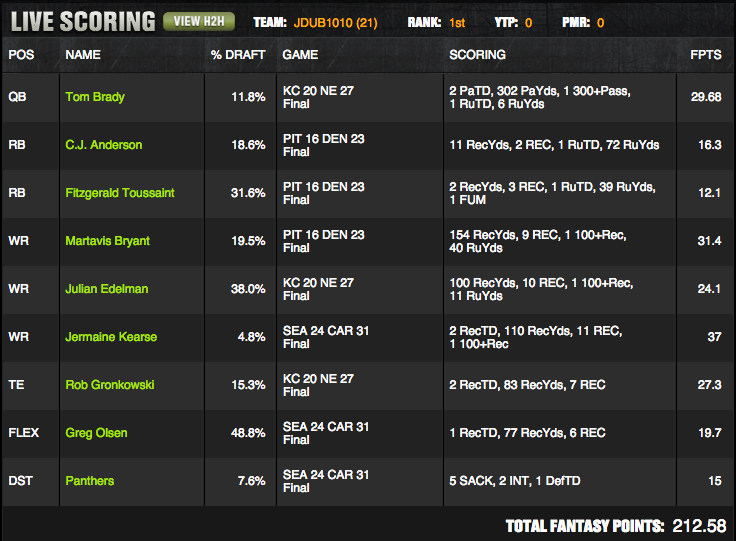 JDUB1010 also got cheap production at RB, managing to fade both David Johnson and Jonathan Stewart. This allowed him to pair Rob Gronkowski and Greg Olsen, which was an intelligent way to play the chalk but still be somewhat contrarian. I think something can be said for employing a similar strategy this week, as Sunday's slate is shaping up similarly, with both Gronkowski and Olsen among the highest projected players and Johnson and Stewart likely to be very highly owned. Except this week, there will be different candidates to fill Kearse's role, of course; I'll get to that later on.
4for4 Premium Content
There's more, but it's available only for 4for4 subscribers.
If you are a current subscriber, please login here
We are your friend's secret weapon.
Get 4 FREE downloads
Receive breaking news alerts & analysis
BONUS: Learn how to play DFS.
Battle-Tested by 40,000+ fantasy football diehards since 1999.