Staking Bales: Week 8 Daily Fantasy Recap
Want to know how my Week 8 went? This was the face I made when I saw my final scores. . .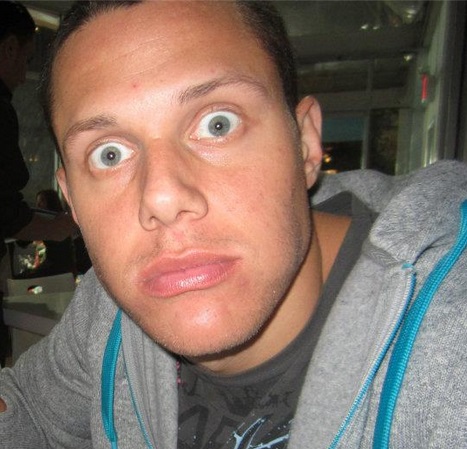 Take a look back at my value plays for Week 8. The list included Eli Manning, Tony Gonzalez, RGIII, Pierre Garcon, Rob Gronkowski, Darren Sproles, and Michael Vick. I do indeed play the guys I tell you that I like, so my core group of players. . .not so hot.
I don't really have an explanation for missing on so many guys, although a lot of "sharks" lost funds as well. Here's how the week ended up for me at each site...
| | | | |
| --- | --- | --- | --- |
| Site | Start | Finish | Net |
| | 1186.22 | 1151.62 | -34.60 |
| | 277.60 | 259.60 | -18.00 |
| StarStreet | 408.55 | 397.88 | -10.67 |
| DraftDay | 194.62 | 180.22 | -14.40 |
|   |   |   | -77.67 |
As I've mentioned, I'm actually anticipating losing money at DraftKings, StarStreet, and DraftDay in most weeks just because I'm playing more tournaments and larger leagues there. So hopefully the losses will be minimal, as they were in Week 8, until I score a bigger cash.
At FanDuel, I entered a lot of 50/50s, as I told you I'd do. I had one lineup that finished right around the 55th percentile, and with a few more points, I would have been profitable on the week.
The main reason it was a down week, of course, is just that I chose a bunch of crappy players. So I say we just completely forget it even happened and just move on to Week 9. That work for you?
Week 9 Game Plan
I don't think I'll mix things up too much in Week 9 because I like my plan of attack right now. In Week 8, I ended up with seven percent of my bankroll in double-ups, 13 percent in heads-up leagues, and five percent in tournaments. That's one-quarter of the total bankroll, or a little over $500.
I like that structure because my goal isn't to come out of this staking series with $200 in profit. You know the saying go big or go home? Well I'm doing both, because I work from the confines of my comfortable West Elm couch. It's quite nice. So my daily fantasy strategy is more like "go big while at home." Or "go big or get out of the house for once."
So I'll continue to go big this year, but I'm certainly open to changing my strategy as needed. One alteration I might make is playing fewer Thursday night leagues. I used to love playing in Thursday leagues because you often face lineups with questionable players who are eventually ruled out.
But it seems like daily fantasy players have gotten smarter, because I'm just not running into many poor Thursday night lineups anymore. There are still tournament lineups that are loaded with players in the Thursday game or have some otherwise questionable selections, but that's not the case with head-to-head matchups.
I might run into one really sub-optimal head-to-head lineup out of 50 each week, and that's just not enough to justify placing half of my cash in play into Thursday night leagues. Thursday leagues are risky because you don't have all of the information required to create the best lineups.
The reason they can still offer an advantage is that everyone is in the same boat, so the net effect can be positive. But if other players aren't making mistakes, you could just be unnecessarily increasing your risk without gaining any expected value.
We are your friend's secret weapon.
Get 4 FREE downloads
Receive breaking news alerts & analysis
BONUS: Learn how to play DFS.
Battle-Tested by 40,000+ fantasy football diehards since 1999.