Fantasy football info, tools & cheatsheets
The most accurate service in Fantasy Football
From 2010-13, 4for4 Fantasy Football has produced the most accurate rankings in fantasy football. Put our expertise to work for you. Get access for the rest of the 2014 NFL season, up to and including Super Bowl XLIX, for only $19.00. Your subscription starts immediately.

WELCOME TO NFL WEEK #13
Thanksgiving Day Games: CHI @ DET, PHI @ DAL, SEA @ SF
Premium Subscriber Content is listed on the Home Page by deliverable date. As materials go live, links will activate.
Monday
All-Purpose Information
Depth Charts
Waiver Wire Help
Tuesday
All-Purpose Information
Strength of Schedule Analysis
Player Participation / Snap Count Data
All-Purpose Information
Rest of Season Rankings & Projections
Waiver Wire Help
Wednesday
Note: Our highly detailed weekly player projections require a significant amount of time each week after we obtain our practice and injury notes. We do not rush this process. So, some/all weekly forecast materials may be updated several times Wednesday into early Thursday AM.
Updated Weekly Rankings, Projections & Sit-Start Help
Weekly Standard Scoring Rankings:
Weekly PPR Scoring Rankings:
RB/WR/TE Flex Rankings:
QB/RB/WR/TE Flex Rankings:
Full Impact Customized Cheat Sheets with Projected Stats
Full Impact Printer Friendly Cheat Sheet with Your Point Scores
Full Impact Weekly Assistant Coach (WAC)
NFL Team Box Score Forecasts
Weekly Custom Auction/Salary Cap League Cheat Sheets
Waiver Wire Help
Top Waiver Pickups for Thanksgiving Week
Sneaky Starts for Week 13 by John Paulsen
Who To Trade For-Away Help
Final Installment - Trader's Alley - the Art of the Deal
Updated Daily Fantasy Values Reports
Sortable FanDuel Values Report
Sortable DraftKings Values Report
Sortable DraftDay Values Report
Daily Fantasy Content
Week 13 DraftKings Values & Top Plays by Jonathan Bales
Weekly IDP Rankings
IDP Top Players Ranked by our Power Rating
Defensive Linemen Rankings
Linebacker Rankings
Defensive Secondary Rankings
Injury News & Reports
Practice Report by Team
Practice Report by Offensive Skill Position
Practice Report - All Positions - includes IDP
Wednesday - Essential Practice Notes
Thursday
All-Purpose Information
Game Day Weather Forecasts
Thanksgiving Day Matchup: (CHI @ DET)
Thanksgiving Day Matchup: (PHI @ DAL)
Thanksgiving Day Matchup: (SEA @ SF)
Happy Thanksgiving - Stay Safe!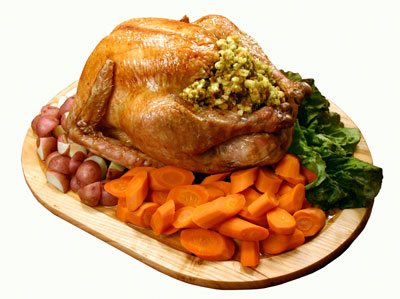 Friday
Updated Weekly Rankings, Projections & Sit-Start Help
Weekly Standard Scoring Rankings:
Weekly PPR Scoring Rankings:
RB/WR/TE Flex Rankings:
QB/RB/WR/TE Flex Rankings:
Full Impact Customized Cheat Sheets with Projected Stats
Full Impact Printer Friendly Cheat Sheet with Your Point Scores
Full Impact Weekly Assistant Coach (WAC)
NFL Team Box Score Forecasts
Weekly Custom Auction/Salary Cap League Cheat Sheets
Updated Daily Fantasy Values Reports
Sortable FanDuel Values Report
Sortable DraftDay Values Report
Sortable DraftKings Values Report
Daily Fantasy Content
Week 13 Promos & Tournaments: DraftDay, DraftKings & FanDuel
Week 13 FanDuel Values & Top Plays by Chris Raybon
Week 13 DraftDay Values & Top Plays by Chris Raybon
Weekly Matchups & Discussion
Gameday Matchups - Weekly Player Profiles
Waiver Wire Help
Top Waiver Pickups for This Weekend
Injury News & Reports
Practice Report by Team
Practice Report by Offensive Skill Position
Practice Report - All Positions - includes IDP
Injury Upgrade-Downgrade Movements
Friday - Essential Practice Notes
Saturday
All-Purpose Information
Updated - Game Day Weather Forecasts
Updated Weekly Rankings, Projections & Sit-Start Help
Weekly Standard Scoring Rankings:
Weekly PPR Scoring Rankings:
RB/WR/TE Flex Rankings:
QB/RB/WR/TE Flex Rankings:
Full Impact Customized Cheat Sheets with Projected Stats
Full Impact Printer Friendly Cheat Sheet with Your Point Scores
Full Impact Weekly Assistant Coach (WAC)
NFL Team Box Score Forecasts
Weekly Custom Auction/Salary Cap League Cheat Sheets
Updated Daily Fantasy Values Reports
Sortable FanDuel Values Report
Sortable DraftDay Values Report
Sortable DraftKings Values Report
Waiver Wire Help
Top Waiver Pickups for This Weekend
Updated IDP Rankings
IDP Top Players Ranked by our Power Rating
Defensive Linemen Rankings
Linebacker Rankings
Defensive Secondary Rankings
Sunday
Important Last Minute News: takes you right up to 13:55PM (EST)
After Kickoff, Ingame Reporting, Track Studs, Land Hot Pickups
Late Sunday Night Injury Recap. Quick Summary of Who's Hurt